ROCKY MOUNTAIN SOAP COMPANY WOMEN'S RUN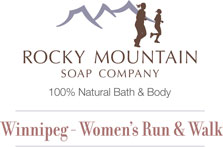 Rocky Mountain Soap Company, Canada's leader in 100% natural bath and body products, again selected Helping Hands as their charity for the 3rd annual Rocky Mountain Soap Company Women's Run, which was held on Sunday, August 21, 2011.
For more information on the event, please see the promotional poster, press release, entry form, as well as visiting rmswomensrun.com. In addition, Rachel Parkinson of Helping Hands was interviewed on Breakfast Television on August 15, 2011 giving further details. Please click here to play the clip.
Following are some photos from the event:
Particpants may use this pledge form to collect pledges from donors.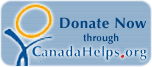 Our thanks to Rocky Mountain Soap Company for supporting Helping Hands for Manitobans with Breast Cancer!